A new More Than a Married Couple, But Not Lovers key visual has been released to promote the upcoming anime series, and it's upbeat and adorable.
Lead cast members and info on the anime's opening and ending theme songs were also released, along with an October, 2022 premiere date.
Saori Onishi (Shikimori in Shikimori's Not Just a Cutie) is voicing Akari Watanabe, Seiichiro Yamashita  (Kantarō Kei in The Vampire Dies in No Time) is voicing Jiro Yakuin, and Toshiki Masuda (Porco Galliard in Attack on Titan) plays Minami Tenjin.
More Than a Married Couple, But Not Lovers (aka Fuufu Ijou, Koibito Miman) is being directed by Junichi Yamamoto (Armor Shop for Ladies & Gentlemen), with Takao Kato (Pandora Hearts) as chief director, Naruhisa Arakawa (Action Heroine Cheer Fruits) as screenwriter, and Chizuru Kobayashi (Pandora Hearts) designing the characters.
The opening theme song is 'True Fool Love' by Liyuu, and the ending theme 'Stuck on You' by Nowlu. Both will get single releases in November.
More Than a Married Couple, But Not Lovers is based on the manga series by Yūki Kanamaru.
Studio Mother is in charge of anime production.
The anime tells the story of Jiro Yakuin and Akari Watanabe, who are paired with each other in a high school couples simulation. They are then forced to live together as a pseudo couple, with the top couples in the class allowed to exchange partners.
As both Jiro and Akari wanted to be paired with the people in their class that they have crushes on, they work hard.
But, as the simulation continues, they find themselves liking each other more and becoming closer because of it.
Mark your calendars for the More Than a Married Couple, But Not Lovers premiere.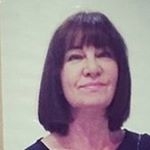 Latest posts by Michelle Topham
(see all)