There is a new My Hero Academia's Season 4 trailer out today, and this one gives us a glimpse of some of the characters from the show — both some of the ones we have grown to love, as well as a few new characters we will likely grow to loathe.
After all, Season 4 will  have the students of UA Academy fighting to defeat a new villain — Overhaul and the Yakuza — and these guys are going to be tough.
It's just over a week before we get to see how Class 1-A measures up against the new threat as, after a very long year break, Season 4 premieres in Japan on October 12th.
Crunchyroll will also be streaming the new season, along with Hulu and Funimation.
And, if you haven't watched the first three seasons of My Hero Academia yet (Why haven't you? After all, it really is one of the best anime series out in the last decade), there are currently 63 episodes, with the 64th episode kicking off soon,
In other words, if you start watching the first 63 now, you could be finished by the time Season 4 premieres.
Check out the new My Hero Academia's Season 4 trailer above, and see what Class 1-A will be facing in the form of Overhaul and the Yakuza. It's not going to be easy.
You can also listen to a sneak peek of the new opening theme song 'Polaris' by Blue Encount on Leo Sigh here.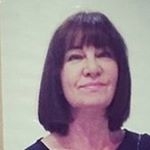 Latest posts by Michelle Topham
(see all)