I have a file on my computer especially for beautiful anime key visuals and, with so much stunning artwork coming out of Japan, I add to it almost daily.
Take the just released new Mythical Spirit Chronicles key visual featuring main characters Rio and the utterly adorable Latifa (I mean, have you seen a cuter girl?).
Advertising
It is absolutely gorgeous, and a worthy addition to any key visual collection.
Then again, if you are looking for the cutest anime girls imaginable, the latest Mythical Spirit Chronicles trailer also released today has loads of them as well.
Yep, this series definitely looks like it will be a good one for those looking for a new best girl.
Although all these girls are so cute, it could be difficult to choose.
The upcoming Mythical Spirit Chronicles anime, aka Seirei Gensouki: Spirit Chronicles, also got a release date today with an announcement the series will begin airing in Japan in July.
Advertising
That announcement also came with information about the opening and ending theme songs.
The Mythical Spirit Chronicles opening theme song will be 'New Story' performed by Marika Kouno.
The ending theme is 'Elder flower' by Aguri Onishi.
Mythical Spirit Chronicles also features a superb cast.
They include Matsuoka Yoshitsugu (Bell in Is It Wrong to Try to Pick Up Girls in a Dungeon?), Akane Fujita (Sagiri in Eromanga-Sensei), Sayaka Harada (Chiya from Urara Meirochou), Yuuki Kuwahara (Tooru from Miss Kobayashi's Dragon Maid), and Tomori Kusunoki (Karen in Sword Art Online Alternative: Gun Gale Online).
The anime is being directed by veteran director Osamu Yamasaki (Hakuouki), who is also responsible for scripts and series composition.
Watch the just-released latest Mythical Spirit Chronicles trailer, and you will easily see what I mean about more adorable girls than most typical anime.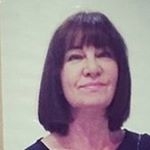 Latest posts by Michelle Topham
(see all)