New 'Paddington 2' trailer shows a whimsical and touching story with a delightful cast of characters
The upcoming movie Paddington 2 got a new preview trailer today and, not only does it look like it is going to be just as whimsical and touching as the first movie starring the marmalade-loving bear, the cast of characters are just as lovely as well.
In the trailer, Paddington goes shopping to look for a present for his aunt's upcoming 100th birthday and stumbles across a beautiful one-of-a-kind pop up book. As the book is expensive, he decides he must get a job to be able to pay for it.
But, while the lovable but disaster-prone bear is window cleaning his way around London, with the unfortunate incidents that often entails, a clever master of disguise steals the book from the bookshop and frames Paddington for the theft.
Soon after, Paddington ends up in prison having been found guilty of book thievery. But, don't worry, Paddington has a few tricks up his sleeve, so it's not likely the thief will end up the winner for long.
Paddington 2 stars the stellar cast of Brendan Gleeson, Hugh Bonneville, Sally Hawkins, Julie Walters, Jim Broadbent, and Peter Capaldi, with Ben Wishaw providing the voice of Paddington. All of whom create some of the most delightful characters you will see on a movie screen.
Watch the new Paddington 2 trailer below to get a glimpse of them. Now doesn't that look like a fun movie?
Paddington 2 hits movie theaters on Friday, January 12th, 2018. Mark your calendars!
Advertising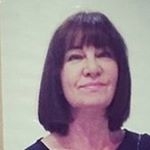 Latest posts by Michelle Topham
(see all)