So, I've already said today that The Boxtrolls is my most anticipated movie of 2014. Then I remembered – Paddington. You know, the small English bear with the red rain hat, the blue duffel coat and the yellow wellies? Yep. That Paddington.
Well, Paddington the movie is coming to a theater near just about all of us in November, 2014 and I'm going to guarantee it will be one of the biggest box office smashes of the year.
Come on, have you seen the newest Paddington video trailer? It's one of the funniest trailers I've seen of a kids' movie in ages. So much so, I've already watched it seven times and screamed laughing every time. It's the looks on Paddington's face, you know.
Of course, I grew up in England and, just like most British kids, absolutely adored Paddington. He is, after all, the quintessential English children's character with his books being a staple of libraries, classrooms and bedroom bookshelves all over the UK.
So, that we now have a full-length Paddington movie to look forward to is enormously exciting, and you just know it's going to be awesome.
The Paddington video trailer, by the way, takes place in the Browns' home where Paddington has just arrived. But, while Mr. Brown is already on the phone to his insurance company to find out about coverage for a small, brown bear, the said bear is upstairs having problems with toothbrushes, mouthwash, toilet tanks and, oh yes, baths.
Paddington also has a stellar cast including Colin Firth as the voice of Paddington, Nicole Kidman, Hugh Bonneville, Julie Walters, Jim Broadbent, and Peter Capaldie.
Watch the new Paddington video trailer below. Just don't watch it anywhere where you need to be quiet. The shrieking with laughter and the wheezing for breath will give you away.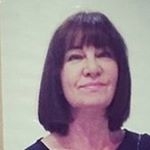 Latest posts by Michelle Topham
(see all)