The fantasy isekai anime series Reincarnated as a Sword just got a second key visual, which features sword wielder and adorably cute catgirl Fran front and center. (see screenshot above)
Along with the new Reincarnated as a Sword key visual (check it out below), the anime also got a new trailer, an announcement about more cast members, and the premiere date of September 28th in Japan.
The new Reincarnated as a Sword trailer also features snippets of both the opening and ending theme songs — Kishida Kyoudan and The Akeboshi Rocket's 'Reincarnated as a Sword', and Maon Kurosaki's 'more<STRONGLY'.
As for cast members, they include Shin'ichiro Miki (Bleach) who plays 'Master' the sword, Ai Kakuma (Mushoku Tensei) who is voicing Fran, Wataru Hatano (Fairy Tail) as Klimt, and Ami Koshimizu (Lycoris Recoil) who is playing Amanda.
What is the Reincarnated as a Sword anime based on?
The upcoming anime is based on the light novels written by Yu Tanaka and illustrated by Llo, and tells the story of an unnamed 30-year-old salaryman who dies in a car accident, and is reincarnated in an alternate world.
Not as a human being, however, but as a sword.
Once he has accepted he will probably never go back to being a person, he decides he needs to find the best person to wield him.
That is when he meets the slave and catgirl Fran who, when the caravan she is part of is attacked by a bear, uses the sword to kill it.
It is then she is freed from being a slave and she and the sword, which she calls 'Master', set off on their adventures.
Reincarnated as a Sword is being directed by Shinji Ishihira (Log Horizon), with series composition by Takahiro Nagano (Ninja Box) and character designs by Atsuki Saito (Wandering Witch: The Journey of Elaina).
Studio C2C is in charge of anime production.
Watch the new Reincarnated as a Sword trailer below, and enjoy the anime's cute second key visual. And, of course, mark your calendars for September.
You can grab the light novel series the anime is based on via Seven Seas Entertainment.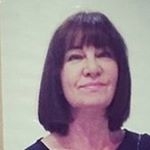 Latest posts by Michelle Topham
(see all)