A new Rent-a-Girlfriend illustration drawn especially for New Year by the anime's character designer Kappe has the four main girls — Sumi, Chizuru, Mami and Ruka — wearing tiger suits, and looking "growly" at the camera.
The adorable Rent-a-Girlfriend illustration was drawn so everyone involved in the anime production can wish fans a Happy New Year.
And remind them, of course, the anime will be returning for a second season sometime in 2022.
The Rent-a-Girlfriend anime series is based on the manga by Reiji Miyajima, which is titled Kanojo, Okarishimasu in Japan.
The series currently has 24 volumes out in Japanese, with 10 volumes available in English so far via Kodansha USA. Volume #11 will be out in the west on February 8th, 2022.
Related: I'm in love with Rent-a-Girlfriend's Chizuru, and I'm a girl and straight
As Kodansha says about the Rent-a-Girlfriend plot:
You can rent a girlfriend, but can you buy love? Reeling from a bad breakup, Kazuya rents the beautiful, polite Chizuru for a date. But rock bottom might be so much lower than he thought! Chizuru is much more than the pretty face and sweet demeanor he thought he'd bargained for…
Enjoy the utterly adorable new Rent-a-Girlfriend illustration above and, if you haven't already, watch the first season of the show on Crunchyroll. (Check out the trailer below)
It was one of 2021's most popular anime series, and just looking at how cute those girls look in their tiger suits, it is easy to see why.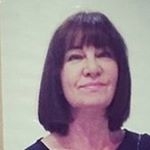 Latest posts by Michelle Topham
(see all)