A cute new Rent-a-Girlfriend character visual has been released to help promote the upcoming Season 3 of the popular romantic comedy anime.
A Ruka Sarashina character visual that is very 1950s in style, considering it has Ruka sitting on a moped wearing a 50s style white blouse and skirt, and with similar 50s style scarves in her hair and around her neck.
Yep, it looks like the lovely Ruka has gone quite a bit more conservative than her usual look, eh?
The latest Ruka Sarashina character visual is just one more promo piece to remind fans the next installment in their favorite rom-com anime will be heading their way soon.
It also follows on from last month's equally beautiful Mami visual, with Mami looking like Audrey Hepburn, and April's Chizuru visual with that lovely lady looking just as conservative as Ruka.
Things to know about Rent-a-Girlfriend Season 3
The upcoming Rent-a-Girlfriend Season 3 follows on from the events of Season 2.
This time though, it will be episode director Shinya Une in the director's seat as Kazuomi Koga is apparently moving onto other projects.
Hirota Mitsutaka is again in charge of series composition, with Kanna Hirayama back designing those incredibly cute characters.
TMS Entertainment is also back in charge of anime production.
The first episode of Rent-a-Girlfriend Season 3 is scheduled to premiere in July in Japan, with a likely international release around the same time.
When it does release, like the first two seasons of the anime, Rent-a-Girlfriend Season 3 will stream via Crunchyroll.
Until then, enjoy the utterly adorable Ruka Sarashina character visual above, and check out the recently released Season 3 trailer below.
Source: Rent-a-Girlfriend official website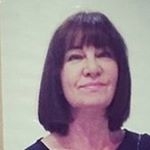 Latest posts by Michelle Topham
(see all)