If you can hardly wait for the premiere of the hit anime series Rent-a-Girlfriend Season 2 on July 1st, you might want to check out the just released and incredibly adorable Rent-a-Girlfriend Season 2 key visual.
The latest key visual released for the show features all four of our favorite waifus —  Chizuru, Mami, Ruka and Sumi — dressed to the nines and posing flirtatiously for us.
Advertising
Looking so cheeky, in fact, you just know season 2 will be a trip to watch.
The second season of the rom-com anime Rent-a-Girlfriend is again based on the manga series by Reiji Miyajima.
It is due to stream on Crunchyroll for most territories in July.
They describe the plot of the hit anime like this:
A hopeless college student, Kinoshita Kazuya, meets a graceful rental girlfriend, Mizuhara Chizuru, and ends up introducing her as his girlfriend to his family and friends.

Time goes on with Kazuya unable to tell the truth, as he's surrounded by devilish ex-girlfriend Nanami Mami, who keeps coming back to tempt him for some reason, hyper-aggressive provisional girlfriend Sarashina Ruka, who doesn't know how to take no for an answer, and super shy but diligent and hardworking younger rental girlfriend, Sakurasawa Sumi… beautiful girlfriends of all types!

The pub, the beach, hot springs, Christmas, and New Year's… Having gone through these challenging events, Kazuya's feelings for Chizuru keep growing stronger. But she reveals a shocking truth that threatens to shake their "relationship" to the very core!
Advertising
Season 2 of Rent-a-Girlfriend is again being directed by Kazuomi Koga, with all the cast and the rest of the crew reprising their roles from Season 1.
Watch the trailer for the upcoming anime below.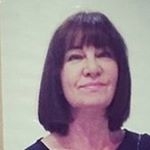 Latest posts by Michelle Topham
(see all)