Continuing my enjoyment of the ongoing historical action anime Revenger has been incredibly easy this season. Not just because of the fascinating plot and gorgeous art style, but because the characters are so interesting.
Characters that keep being added to as each new episode comes out.
This week's new Revenger character to be introduced is pilgrim Sada, played by one of anime's best and hardest working voice actors Junichi Suwabe (Yami in Black Clover).
He shows up in a just released video new Revenger trailer, which not only introduces Sada and his voice actor, it also reintroduces all of the anime's main characters, as well as the new characters who have recently shown up, and the actors who play them.
The video shows some of the funny scenes we have already seen in Revenger Episodes 1-6, as well as does a brilliant job in just a minute and a half of proving just why these characters are so interesting.
It even includes several scenes from upcoming episodes, including a fast-paced fight scene featuring samurai Raizou and one of the newest characters to appear in the action anime, martial arts expert Liu voiced by Daisuke Hirakawa.
No word yet on how big of a part in the ongoing intrigue and drama pilgrim Sada will play, but the latest Revenger trailer certainly makes it all look exciting.
Revenger is directed by Masaya Fujimori (Kemono Jihen), with original creator Gen Urobuchi (Psycho Pass) in charge of scripts, and character designs by Nozomi Tachibana (Mou Ippon!).
Studio Ajiado is animating the series.
Watch the new Revenger trailer below featuring pilgrim Sada and, if that doesn't persuade you to watch this superb historical anime, I don't know what will.
Both the subtitled and English dub versions of Revenger are currently streaming via Crunchyroll.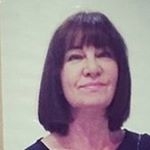 Latest posts by Michelle Topham
(see all)