RPG Real Estate visual confirms beautiful character designs
A new visual has been released for the upcoming RPG Real Estate anime series, along with the show's premiere date. Well, sort of.
That event will happen sometime in April this year, according to an announcement on the anime's official Twitter page late yesterday.
And this one, of course, has been on my radar since I saw the first RPG Real Estate character designs late last year, as they are nicely based on the original manga series, and so are adorably cute.
After all, when a magician (Kotone), a demi-human (Fa), a priest (Rufuria) and a soldier (Rakira) look this pat-on-the-head sweet (check out the new visual of the four girls below), I will definitely be giving the anime itself a chance to impress me.
RPG Real Estate (aka RPG Fudousan in Japan) is based on the manga by Chiyo Kenmotsu, and follows magician Kotone, as she tries to find a new room via a real estate company.
Soon, Kotone is working at RPG Real Estate, along with a demi-human, a priest and a soldier, all who work together to try to find their customers the most perfect new home.
Along with yesterday's RPG Real Estate premiere date announcement, we also got OP and ED news.
The show's opening theme song is called 'Make Up Life!'and is being sung by Kotone, Rufuria, Fa and Rakira (aka voice cast Honoka Inoue, Natsumi Kawaida, Hina Kino and Manaka Iwami).
Its ending theme song is 'Awesome!' by Maneki Kecak.
With those titles and their exclamation marks, doesn't it sound like these songs will be incredibly upbeat and cute?
RPG Real Estate is directed by Tomoaki Koshida(The Helpful Fox Senko-san), with series composition by Yoshiko Nakamura (Ganbare, Douki-chan, Sasaki and Miyano), and with costume design by Taniguchi Motohiro (Yuru Yuri).
Check out the anime's official website for more info, and watch the official RPG Real Estate trailer below — be sure to click the subtitles button for English.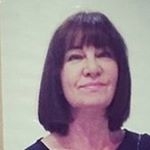 Latest posts by Michelle Topham
(see all)