Ricky Martin has just released his new single 'Adiós' and, this time, in three languages – English, French and Spanish.
The song is the first one we're getting to hear from his upcoming 10th studio album and I really like it. It has a great beat, it's very danceable, and it's definitely the type of song I'd expect to hear in a Spanish disco or flooding out of a bar on a hot Barcelona afternoon.
Weirdly, the first time I heard the English version of Adiós I didn't like it at all but, by the end of the third play through I was loving it. The Spanish and French versions, though, grabbed me the first time. I think that's a lot to do with the rhythm and beat of 'Adiós', it just suits a language other than English the best — more romantic that way.
And, of course, there's nothing sexier than Ricky Martin singing in Spanish anyway.
But….Martin has released the three versions of Adiós on the same day, so you can test out all three and see which one you like the best. Listen to them in the videos below, and let me know in the comments below.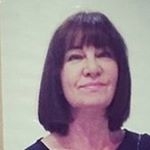 Latest posts by Michelle Topham
(see all)