The fabulous Geek and Sundry has a new web series starting on their YouTube channel this week and, from the teaser episode they uploaded a few minutes ago, it looks like it's going to be fun. Called 'LARP's: The Series', the web series stars Jonathan Silver, Charlotte Rogers, Elizabeth Neale, Jon Verrall and Scott Humphrey, and is directed by Julian Stamboulieh.
'LARPs: The Series' tells the story of a group of 'live action-roleplayers' (LARPs), Brittany, Arthur, Shane, Will, and Evan, from both the perspective of their real lives, and as they play their characters in their role-playing game. To me, it has a bit of an air of 'The Guild' about it so far, and as that was my favorite web series of all time, I'm really looking forward to this one.
The season 1 teaser episode of 'LARPs: The Series' went up on Geek and Sundry a few minutes ago, with more episodes from the first season apparently coming soon. And, as Geek and Sundry has picked the series up, the cast and director are already beginning the filming of season 2. Yay.
Watch the season 1 teaser episode for 'LARPs: The Series' below. And don't forget to subscribe to Geek and Sundry's YouTube channel, so you don't miss the rest of them. Now doesn't that look like it's going to be a whole lot of fun?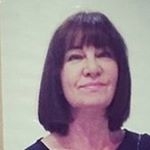 Latest posts by Michelle Topham
(see all)