With the latest TV anime in The Seven Deadly Sins series premiering on October 8th, it is just about the time we should start seeing some major promotional pieces for it.
One of the first arrived this weekend in the form of a new Seven Deadly Sins: Four Knights of the Apocalypse key visual.
The visual is illustrated in the way you might expect for this series — showing off high-energy antics and a vibrantly colored art style — as we see protagonist Percival along with his friends Anne, Nasiens, Donny and Sin obviously in the middle of a huge battle.
Above them, Pellegarde is in the background looking threatening, as Arthur Pendragon watches over them smiling mischievously.
What is The Seven Deadly Sins: Four Knights of the Apocalypse?
The new TV anime series follows on from the events of The Seven Deadly Sins: Dragon's Judgement, and is based on the manga by Nakaba Suzuki.
Kodansha, who is publishing the English language version of the series with nine volumes out so far, has this to say about the plot:
Percival has always lived with his grandfather on God's Finger, a remote haven that sits high above the clouds. And though he loves the simple life, he secretly longs for adventure.

But Percival's life is changed forever when an intruder—who shares a shocking connection with him—tears away everything he has ever known. With nothing left to do but chase down the one who took everything from him, Percival sets out on his own.

During his journey, the sheltered boy discovers that there are a lot of things he doesn't know about normal life. Luckily, he meets friends along the way who can help him get by—but how will they react when they find out about Percival's destiny… and how it's connected to the end of the world?
Maki Odaira (Pokémon Journeys) is directing the new series, while Telecom Animation Film (Orange and Tower of God) is in charge of anime production.
That, hopefully, means we won't get any more of the terrible graphics style and animation of the recent two Seven Deadly Sins films that were created by Marvy Jack and Alfred Imageworks.
Fingers crossed.
Enjoy the just released Seven Deadly Sins: Four Knights of the Apocalypse key visual above, and mark your calendars for October 8th.
The new Seven Deadly Sins anime is getting two cours that will run for a quarter of a year without a break.
Meanwhile, watch the second The Seven Deadly Sins: Four Knights of the Apocalypse PV trailer below, and you will see why I am hopeful the new anime series will be much, much better than those truly horrible films.
You can learn more about the upcoming anime series via its official website.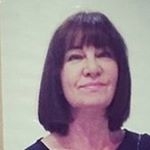 Latest posts by Michelle Topham
(see all)