A new Sing a Bit of Harmony trailer has been released that gives a little more of an insight into the upcoming J.C.Staff/Funimation film.
It features mysterious new student Shion who, in order to make fellow student Satomi feel "happy", keeps singing to her.
In the new trailer, however, we get a glimpse of Shion as an android, as her internal workings explode and she ends up back at the company that created her. Of course, her classmates decide they must visit her to make sure she is alright and, ultimately it seems, to protect her from the company.
The trailer is lovely in that it shows how we should all be a little bit like Shion — making the best of life and always trying to make others happy.
It is also quite sad as we see executives at the company treating Shion as nothing more than a machine. Even when her friends know she is much more than that.
Sing a Bit of Harmony (aka Ai no Utagoe o Kikasete in Japan or Let Me Hear You Sing of Love) is the first full-length original film from Sony-owned Funimation in collaboration with Japanese animation studio J.C.Staff (Bakuman, A Certain Scientific Railgun).
The film is directed by Yasuhiro Yoshiura (Patema Inverted), who also created the story and wrote the script.
It stars Tao Tsuchiya (Erased) as Shion, Haruka Fukuhara (Kaguya-sama: Love is War) as Satomi, Asuka Kudo (1/11) as Tōma, Kazuyuki Okitsu (JoJo's Bizarre Adventure) as Gocchan, and Mikako Komatsu (Arte) as Aya.
Watch the new Sing a Bit of Harmony trailer below, and do take note of that lovely song — 'Umbrella' by Tao Tsuchiya.
The film is set to release in Japan on October 29th, 2021.
No word yet on when it will arrive in the west, but with Funimation as the distributor (obviously), it is likely to only be a month or two after its Japanese premiere, I would say.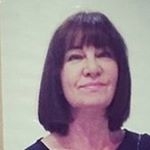 Latest posts by Michelle Topham
(see all)