The first episode of SPY x FAMILY, Season 2 premiered today
With SPY x FAMILY Season 2 premiering today both in Japan and on Crunchyroll, it's no wonder the Forger family have a lot to celebrate.
And that is why we got a new SPY x FAMILY Season 2 key visual this morning via the anime's official English Twitter (X) account to celebrate. (see below)
Advertising
That visual features every one of the Forger family — dad Loid, mom Yor, daughter Anya and family dog Bond – all out on the town and celebrating so hard they even rented a limo.
A limo with lots of snacks, champagne and even streamers and confetti, and with Loid, Yor and Anya dressed to the nines, while Bond wearing a bow tie and looking very handsome.
Meanwhile, fireworks are going off in the background as the limo drives away from the theater the Forger's attended in one of the anime's previous key visuals.
If you look closely, you will also notice even Mr. Chimera has tagged along.
Advertising
Yep, today is a special day for the Forger family, and it shows.
Just like it is for the millions of SPY x FAMILY fans, who have been waiting not so patiently since Christmas Eve last year when the first season of the popular anime ended.
SPY x FAMILY, Season 2 cast, crew and studio
The second season of SPY x FAMILY is being chief directed by Season 1 director Kazuhiro Furuhashi, with Takahiro Harada Episode Director and then Assistant Director for Season 1 taking over the director spot.
Series composition is by Ayumu Hisao (Kono Oto Tomare!) and Ichirou Ookouchi (Mobile Suit Gundam: The Witch from Mercury), and with Kazuaki Shimada back in charge of character designs.
Just like the first season, both WIT Studio and CloverWorks are in charge of anime production, so we should get the same gorgeously created anime series we were lucky to experience with Season 1.
The main cast is also returning to reprise their roles in Season 2.
How to find SPY x FAMILY, Season 2 on Crunchyroll (yeah, they made it difficult)
SPY x FAMILY, Season 2 premiered today on Crunchyroll, but in true Crunchyroll style it can be difficult to find. (Why their web designer makes that site so difficult to navigate, I will never know).
That's why you should go to the anime's main page, then click on the See More Episodes button, which will then take you to Season 1.
Click at the top where it says S1: SPY x FAMILY, and you will see another choice saying S1: SPY x FAMILY (Eps 26 +) 1 Episode — and no, that episode is NOT part of Season 1, it is the first episode of Season 2.
I know. Crunchyroll, right?
Now watch the official trailer for SPY x FAMILY, Season 2 and enjoy the just-released Mission 26: Follow Mama and Papa key visual released to celebrate above.
Then head off to Crunchyroll to watch the actual episode.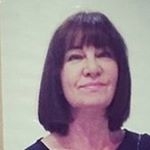 Latest posts by Michelle Topham
(see all)