When Japanese voice actress Miyu Tomita is involved in an anime, I am pretty much invested before it ever releases.
Such is the case of the upcoming new anime series Talentless Nana (aka Munō na Nana), based on Looseboy and Iori Furuya's manga of the same name.
An anime that not only features Miyu Tomita, but also has her providing the show's opening theme song 'Broken Sky'.
Today, Talentless Nana got both its second trailer and a cute new key visual, along with more information about the series — including its October 4th premiere in Japan and its release soon after via Crunchyroll.
That Talentless Nana trailer is just as fun as you might expect. It also showcases beautiful artwork and lovely character designs.
In other words, it looks like it will be worth watching the series beyond just for the appearance of the superb Miyu Tomita.
Of course, Miyu Tomita (Gabriel DropOut, Made in Abyss, Ms vampire who lives in my neighborhood,  doesn't play the protagonist Nana Hiiragi, who is played by Rumi Okubo (Yuruyuri – Happy Go Lily, Mob Psycho 100), but instead voices Yūka Sasaki.
A character that, from the trailer alone, looks like a girl with her own way of doing things and someone quite a bit different from the rest.
Other voice actors involved in the upcoming series include:
Hiro Shimono (Attack on Titan, (The) World God Only Knows) who plays Nanao Nakajima
Yuichi Nakamura (Dr. Stone, Monthly Girls' Nozaki-kun) voices Kyōya Onodera
Mai Nakahara (Kannagi: Crazy Shrine Maidens, My Teen Romantic Comedy SNAFU) is Michuru Inukai
Toshiki Masuda (My Hero Academia, Why the Hell are You Here, Teacher!?) is Yōhei Shibusawa
Takuya Nakashima (B Rappers Street) plays Moguo Iijima
The Talentless Nana anime series is being directed by Shinji Ishihira (Log Horizon, Fairy Tail), Satohiko Sano (Welcome to Demon School, Iruma-kun) is in charge of character designs, Ken Kawai (Fairy Tail) is responsible for art design and Fumihiko Shimo (Clannad, Umineko — When They Cry) is in charge of scripts.
The Talentless Nana plot goes like this:
An academy on an island in un-navigable waters. There, students trained tirelessly, to fight back against the enemies of humanity. The protagonist, a student newly transferred there, also sets out with the intention of eradicating all enemies of humankind. An unpredictable, intellectual suspense story of justice and evil.
Watch the just released Talentless Nana trailer below, and look for the appearance of Miyu Tomita.
Now doesn't that look like a lot of fun?
More info on the anime's official website.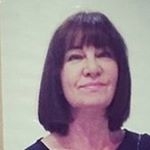 Latest posts by Michelle Topham
(see all)