Being a massive lover of all things vampire, The Case Study of Vanitas anime was down on my list of "Drop Everything You're Doing and Watch" since it was announced earlier in the year.
12 episodes having now been released, I am here to say not only is it one of my favorite anime of 2021, the second part of Season one can't arrive soon enough.
Today, a new The Case Study of Vanitas key visual was released in anticipation of Part 2 and, yep, now I'm even more excited to see it.
Because, not only are the character designs in the key visual gorgeous, but having the stunning Chloe D'Apchier front and center in that amazing dress just made my art-appreciative brain very very happy. (see above)
Along with the cool The Case Study of Vanitas key visual, we also got a short new trailer, and the announcement that voice actor Daiki Hamano (Gorou in Darling in the FranXX) will be joining the cast to play Jean-Jacques, an associate of the aforementioned Chloe.
You can see Jean-Jacques standing directly behind and to the right of her on the key visual.
The Case Study of Vanitas is directed by Tomoyuki Itamura (Owarimonogatari, in fact most of the Monogatari series), with Deko Akao in charge of scripts, and Yoshiyuki Ito creating those amazing character designs.
Watch the just released teaser trailer below, and mark your calendars forJanuary 14th, 2022 if you are looking forward to Part 2 as much as me.
Meanwhile, you can find out more about the anime on the official The Case Study of Vanitas website.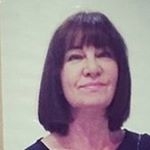 Latest posts by Michelle Topham
(see all)