A new The Dawn of the Witch trailer was released earlier today on the anime's official website and, if you are looking for an anime series full of high drama and intrigue, it looks like this one could definitely be it.
Then again, the anime is based on the light novel that is the sequel to Grimoire of Zero, and takes place in the same world.
It also features both Zero and Mercenary from that world.
Considering Grimoire of Zero was one of the most high drama anime of recent years then, The Dawn of the Witch looks extremely promising indeed.
The plot of The Dawn of the Witch
As for The Dawn of the Witch plot, the story follows Saybil, a student at the Kingdom of Wenias' College of Magic, but one that doesn't have very good skills.
Not surprising though, as Saybil is suffering from amnesia and so doesn't remember anything about his life before he arrived at the college.
Not long after his arrival, however, the headmaster sends Saybil for special training to a different area of the kingdom. One where witches are still persecuted.
RELATED: New The Dawn of the Witch key visual features every main character — and they all look so damned COOL!!
Saybil sets off on the journey with a party of individuals that include the mysterious Roux Cristasse, the genius Holt, the beast Kudd and The Witch of the Dawn.
All have different reasons for going, and all are suffering from a tragedy of one kind or another. What will they learn on the journey, and will they be closer or further apart at the end of it?
The Dawn of the Witch is based on the popular light novels written by Kakeru Kobashiri and illustrated by Takashi Iwasaki.
The anime is directed by Satoshi Kuwabara (The Quintessential Quintuplets), and is set to premiere in Japan on April 7th.
It will begin streaming on Crunchyroll outside Japan soon afterwards.
Watch the latest The Dawn of the Witch trailer below because with that level of drama, man, this looks like a lot of fun!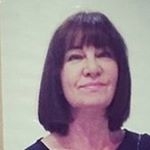 Latest posts by Michelle Topham
(see all)