A just released visual for the upcoming anime film The Klutzy Witch not only promises an adorable main character, but also a delightfully fun anime likely to be popular with younger fans.
That's because the new The Klutzy Witch visual features the show's protagonist Fuka — a young witch who, what with her unruly ginger hair and striped socks, is very reminiscent of Pippi Longstocking, the main character in the massively successful children's books by Astrid Lindgren.
And many of us know just what mischief she used to get up to.
The Klutzy Witch anime film is based on the children's book series written by Narita Satoko and illustrated by Senno Enaga — a series known as Radukai Majo in Japan.
It tells the story of Fuka, a young witch who, while she tries her hardest to be good, seems to get in trouble quite a lot.
In fact, while Fuka is working hard in her training to be a better witch, as she wants to be a more skilled witch than her mother, as soon as she gets together with her friends, things often seem to go a little bit wrong.
Takayuki Hamana (The Seven Deadly Sins: Cursed By Light) is directing the film, with Kiyoko Yoshimura (takt op.Destiny) in charge of scripts, and Marumi Sugita (Asteroid in Love) as character designer.
The Klutzy Witch anime film is scheduled to premiere in 2023.
Watch the new teaser trailer below, and agree with me — Fuka is adorable, right?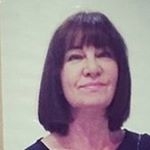 Latest posts by Michelle Topham
(see all)