Is it just me, or does it seem decades since the first season of The Misfit of Demon King Academy was released?
Well, it is two and a half years so, yep, it is pretty much an age.
That's why the release of a new The Misfit of Demon King Academy Season 2 trailer earlier today was a welcome addition to my day.
Especially as the second season of the Silver Link-produced action fantasy anime is finally on its way, and also as the latest trailer features the anime's new Anos voice actor Yuuichirou Umehara of Goblin Slayer fame.
And yep, he sounds like he has been perfectly cast as Anos.
Yuuichirou Umehara, of course, is replacing original Anos actor Tatsuhisa Suzuki, who is currently taking a break from entertainment industry work after it was alleged he was involved in an extramarital affair with a colleague last year.
His wife, mega-star Japanese singer LiSA, also took a short break around the same time, but is already back to her usual work.
Meanwhile, Suzuki was replaced in The Misfit of Demon King Academy by Yuuichirou Umehara, and also replaced in several other upcoming series.
Something that would be unlikely to happen in the west, where it is often seen as nobody's business who an actor is having an affair with as long as it doesn't affect his work.
But, this is ultra-conservative Japan we are talking about, so…
The Misfit of Demon King Academy anime is based on the light novels written by the late author Shuu, and illustrated by Yoshinori Shizuma.
The series is due to be published by Yen Press next year.
The anime is being directed by Masafumi Tamura (Wise Man's Grandchild), with series composition by Jin Tanaka (Laid-back Camp), and character designs by Yuuki Sawairi (The Dungeon of Black Company).
Season 2 of The Misfit of Demon King Academy anime is due to premiere on January 8th, and will arrive in two parts — so, technically, two seasons.
And, if the new The Misfit of Demon King Academy Season 2 trailer is to believed, the next season may be even more high-energy than the last.
Watch the just-released Season 2 trailer featuring the voice of Yuuichirou Umehara, as well as a preview of 'Esoa' by Momosumomosu, the season's ending theme song.
The anime itself will be streaming via Crunchyroll.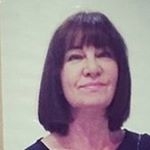 Latest posts by Michelle Topham
(see all)