If you are looking forward to the TV anime adaptation of the popular manga series Toilet-Bound Hanako-kun (Jibaku Shōnen Hanako-kun), you will want to check out the just released Toilet-Bound Hanako-kun anime visual that TBS surprised us with this morning.
Not only is the visual absolutely gorgeous, and the series likely to be fun, but the TBS reveal also gave us more information about the staff on the upcoming anime.
They include:
Director: Masaomi Andō (Astra Lost in Space)
Author: Yasuhiro Nakanishi (Carole & Tuesday)
Character Design: Mayuka Itou
Animation Producer: Yūji Higa
The storyline of Toilet-Bound Hanako-kun
If you haven't read the popular manga series, the storyline of Toilet-Bound Hanako-kun is a little bit Harry Potter-esque in that the protagonist, Nene Yashiro, summons a spirit that supposedly lives in a school bathroom.
According to school rumor, the spirit is that of Hanako, a girl that died in the school's 3rd floor toilet, and who is able to grant wishes when summoned. Nene Yashiro wants a boy she has a crush on to fall in love with her. So she knocks three times and asks "Hanako, Hanako, will you come?"
The problem is, when the summoned spirit arrives, it turns out to be a boy — Hanako-kun.
In a plot twist, Nene falls prey to a curse, that causes her to become a mermaid whenever she comes into contact with water. She also becomes Hanako-kun's assistant, and the two together try to balance the human world and the spirit world, so that nothing bad befalls either of them.
Toilet-Bound Hanako-kun is being animated by Japanese brand Lerche (Given, Astra Lost in Space, Classroom of the Elite). The series will have 12 episodes, and will air sometime in 2010.
Until then, obsess over that gorgeous Toilet-Bound Hanako-kun anime visual. Because, if the series is going to be this beautifully drawn and colored, it will be superb.
Related reading: New Beastars anime graphic makes me even more excited for upcoming new anime series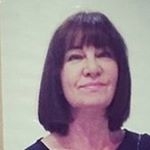 Latest posts by Michelle Topham
(see all)