The new 13-episode rom-com anime series Tomo-chan is a Girl! got a new key visual and a trailer today, along with an official premiere date.
That date is January 5th, 2023, with the new trailer and visual giving us an idea of the extreme silliness we can expect in this school-based comedy.
The brightly colored Tomo-chan is a Girl! key visual also features Junichirou and Tomo proving just what incredibly close bros they are, as their friends behind them cheer them on.
The only problem is Tomo is in love with Jun her childhood friend, and he is absolutely clueless she feels that way.
The anime adaptation of Tomo-chan is a Girl! is being directed by Hitoshi Nanba (Golden Kamuy), with series composition by Megumi Shimizu (The Little Lies We All Tell), and character designs by Shiori Hiraiwa (2nd key animation for Wonder Egg Priority).
Noriki Hashimoto (Heroines Run the Show: The Unpopular Girl and the Secret Task) is assistant director.
Studio Lay-duce is responsible for anime production.
Tomo-chan is a Girl! (aka トモちゃんは女の子!or Tomo-chan wa Onnanoko! in Japan) is based on the manga of the same name by Fumita Yanagida.
The manga has eight volumes out in Japanese, with the same number in English now published by Seven Seas Entertainment.
Seven Seas has this to say about the Tomo-chan is a Girl! plot:
HE NEVER TREATS ME LIKE A GIRL!"

Tomo and Jun have been best buds since they were little kids, but now that they're in high school, Tomo wants to be more than friends…too bad Jun just sees her as 'one of the guys.' Tomo may be a tomboy, but she's determined to prove to Jun that she's a woman, too!
Watch the new Tomo-chan is a Girl! trailer below, and you will see quickly what problems Tom has when it comes to letting Jun know she's in love with him as, man, that boy is useless.
The anime itself will begin streaming via Crunchyroll in January.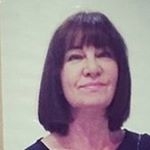 Latest posts by Michelle Topham
(see all)