If you had any doubts that the upcoming supernatural comedy anime series Undead Unluck would be crazier than anything you have seen in a while, all you have to do is check out the new Undead Unluck key visual.
A blood-soaked key visual featuring protagonists Fuuko Izumo and Andy, two people who are desperate to be dead and gone, but having a helluva'n unlucky time making that happen.
Alongside Fuuko and Andy, the visual also features every other supporting character who makes Undead Unluck fun, smart, weirdly unusual, and just a rollicking good time — including Billy, Shen, Isshin, Juiz, Phil, Nico and Top.
What is the Undead Unluck anime plot?
Undead Unluck is based on the popular manga series written and illustrated by Yoshifumi Tozuka.
A series that has been published in Japan in the Weekly Shonen Jump magazine since January, 2020 and already has 12 volumes out in Japanese as of July this year.
Yep, the mangaka is pretty prolific, which is why two seasons of Undead Unluck are already in the works.
Outside Japan, the English language version of the Undead Unluck manga series is being published by Viz Media, with the same 12 volumes out so far and a 13th due to release on October 17th.
According to Viz, the manga's plot goes something like this:
All Fuuko wants is a passionate romance like the one in her favorite shojo manga. Unfortunately, her Unluck ability makes that impossible. But just as Fuuko hits rock bottom, Andy sweeps her off her feet—literally!

Now she's become Andy's unwilling test subject as he works to find a way to trigger a stroke of Unluck big enough to kill him for good. However, when the pair discovers a secret organization is hunting them, it puts Andy's burial plans on hold.
David Production is in charge of anime production for the series, with the wonderful Yuki Yase (Fire Force) directing and the equally fabulous Hideyuki Morioka (Kizumonogatari) designing characters.
Undead Unluck is due to premiere on October 6th, 2023 on Hulu in the U.S.
Mark your calendars and, to see just how quirky and strange the anime's main characters are, check out the recently released Undead Unluck character trailer below.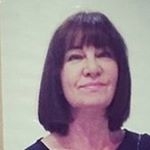 Latest posts by Michelle Topham
(see all)