New Visage chapter trailer promises even more terrifying scares
We have had more traffic to our quick article on this excellent Visage walkthrough in the last couple of months than on 90 percent of our other content.
Why?
Because Visage is an incredibly scary horror game that, even though it is still in Early Access, has received a huge amount of attention from gamers.
I'm not even a horror gamer, as they scare the bejeezus out of me, and even I've played it.
So when I saw the developers of Visage, SadSquare Studio, had just announced there is a new Visage chapter coming to Steam next month that will add at least 4-6 hours of extra gameplay, I was thrilled.
According to the game's Steam page, the new Visage chapter is the "final step" before the game gets its proper release.
That means there will not be any more additional content until after Visage's final release.
As the developers have created this game with so much loving care, however, you can pretty much guarantee, once all the final kinks are ironed out post-release, more new content will be forthcoming.
SadSquare Studio also pointed out there was more exciting information coming next week, all about Visage development and rewards. So make sure you keep checking the game's Steam page. Yay!
Check out the new Visage chapter teaser trailer below. The content itself will be available on July 3rd.
And, if you haven't bought Visage yet, you may want to grab it soon. After all, it is on sale on Steam at a 20 percent discount until July 9th, so why wait?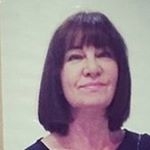 Latest posts by Michelle Topham
(see all)