While some World Trigger manga fans worry about the manga's current release pace as it pertains to Season 3 of the World Trigger anime, it is pretty likely the upcoming new season will not have any problems.
After all, if Season 3 of World Trigger has the same pace as the previous one, there is already plenty of manga material to fill it.
Advertising
Speaking of the new season, however, the official website for the anime has just unveiled a new World Trigger key visual (see above) and it is action packed, seeing as how it features Yūma and Hyuse fighting together.
World Trigger Season 3 premieres in October on TV Asahi's NUMAnimation block.
For those outside the country, Crunchyroll will be streaming the anime internationally as it airs in Japan.
The World Trigger anime is based on the manga series by Daisuke Ashihara, and is produced by Toei Animation.
The manga series is published in English via VIZ Media, with 22 volumes currently out.
Advertising
My Anime List explains the plot of the first season of the anime series like this:
When a gate to another world suddenly opens on Earth, Mikado City is invaded by strange creatures known as "Neighbors," malicious beings impervious to traditional weaponry.

In response to their arrival, an organization called the Border Defense Agency has been established to combat the Neighbor menace through special weapons called "Triggers." Even though several years have passed after the gate first opened, Neighbors are still a threat and members of Border remain on guard to ensure the safety of the planet.

Despite this delicate situation, members-in-training, such as Osamu Mikumo, are not permitted to use their Triggers outside of headquarters. But when the mysterious new student in his class is dragged into a forbidden area by bullies, they are attacked by Neighbors, and Osamu has no choice but to do what he believes is right.

Much to his surprise, however, the transfer student Yuuma Kuga makes short work of the aliens, revealing that he is a humanoid Neighbor in disguise.
All 73 episodes of Season 1 are currently streaming on Crunchyroll, along with the extremely short Season 2.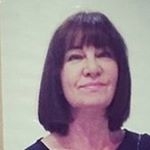 Latest posts by Michelle Topham
(see all)