Fox has released another preview of the upcoming six-episode The X-Files revival miniseries starring Gillian Anderson and David Duchovny. The series will start airing in January, 2016.
Of course, the trailer doesn't tell us much. Just that Mulder and Scully seem to be as worried about the government's mass surveillance as we all currently are. As Mulder says in The X-Files clip, "They police us and spy on us, tell us that makes us safer. We've never been in more danger,"
Also in The X-Files preview is the duo's old boss Walter Skinner, played by Mitch Pileggi, and there's even a hint of the Smoking Man with a lit cigarette and his voice saying "We have a problem".
And my only problem with the new The X-Files? I've watched so many seasons of David Duchovny in Californication recently, I now keep seeing him not as Fox Mulder but as Hank Moody who is wearing a suit and seems to have cleaned up his act.
The new The X-Files premieres on Sunday January 24th, 2016 with its first episode, followed by the second episode the night after.
Meanwhile, watch the new The X-Files preview below. Excited? I am.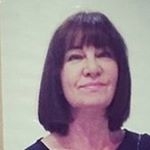 Latest posts by Michelle Topham
(see all)