Being an absolute sucker for anime featuring cute girls going about their lives, Yuri is My Job! has been on my list of Must Watches in 2023.
Not only have I been reading the comedy girls' love manga series the anime is based on, and loving it, it really does have some of the cutest, funniest characters of any yuri manga.
Advertising
Especially Mitsuki, who really loves protagonist Hime. Well, until nobody is looking, and then makes it patently obvious how much she despises her!
Characters that look as cute as buttons in the just released wildly colorful Yuri is My Job! key visual too. (see below) Even Mitsuki!
The anime is being directed by Hijiri Sanpei (Wasteful Days of High School Girl), with character designs by Taisuke Iwasaki (Higurashi: When They Cry -GOU), with anime production by Passione and Studio Kings.
Advertising
Yuri is My Job! stars Yui Ogura (Kokona Aoba in Encouragement of Climb) as Hime Shirasagi, Sumire Uesaka (Shalltear Bloodfallen in Overlord) as Mitsuki Ayanokoji, Minami Tanaka (Lily in Zombie Land Saga) as Kanoko Mamiya, Makoto Koichi (Sakura in Lycoris Recoil) is playing Sumika Chibana, Yukari Tamura (Elizabeth Midford in Black Butler) who is voicing Mai Koshiba, and Asami Seto (Asagi Aiba in Strike the Blood) as Nene Nishidera.
The Yuri is My Job! anime (私の百合はお仕事です! — Watashi no Yuri wa Oshigoto Desu! in Japan) is based on the yuri manga of the same name written and illustrated by Miman.
With 11 volumes currently out in Japanese, Kodansha is publishing the English version and already has nine volumes available.
Kodansha describes the things-may-not-be-quite-what-they-seem plot like this:
Hime is a picture-perfect high school princess—she's admired by all and never trips up! So when she accidentally injures a café manager named Mai, she's willing to cover some shifts to keep her facade intact.

To Hime's surprise, the café is themed after a private school where the all-female waitresses always put on their best act for their loyal customers. However, under the guidance of the most graceful girl there, Hime can't help but blush and blunder!

Beneath all the frills and laughter, Hime feels tension brewing as she finds out more about her new job and her budding feelings …
The Yuri is My Job! anime is due to premiere in Spring, 2023 via Crunchyroll.
Watch the recently-released trailer below, enjoy the really cute new Yuri is My Job! key visual and get more information about the girls' love anime via its official website.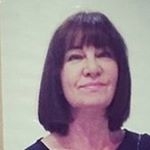 Latest posts by Michelle Topham
(see all)