If, like many fans of the Kyoto Animation Free! franchise, you have been desperately waiting for the next chapter in the story, you won't have to wait much longer.
At least according to the franchise's official Twitter account.
Late last week, they announced the next release in the franchise — Free!-the Final Stroke- is finally almost here, with the film getting more news in a video to be uploaded to YouTube on August 19th.
The film itself, which is part of an upcoming duology, is due to be released in Japan on September 17th, with the second and last part of the movie series arriving on April 22, 2022.
Free!-the Final Stroke– will tell the story of Haruka as he heads to the Sydney Games to compete, and as he deals with old and new rivals.
Director Eisaku Kawanami is returning to direct the film, along with writer Masahiro Yokotani who will be in charge of scripts. Character design is by the late Futoshi Nishiya (A Silent Voice).
Free!-the Final Stroke- was originally scheduled to be released during the 2020 Olympics but, after the Olympics was postponed and the world disintegrated into panic over Covid-19, the film was pushed off to a September, 2021 release.
The initial announcement about the film was also delayed back in 2019 after the tragic arson attack on Kyoto Animation offices that caused the deaths of 36 employees.
Watch the recently released Free!-the Final Stroke- trailer, and tune into Kyoto Animation's YouTube channel on August 19th for more information about the upcoming film.
Learn more about the film on its official website.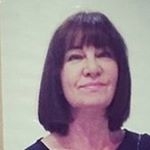 Latest posts by Michelle Topham
(see all)