French video game developer Asobo Studio has announced the next Microsoft Flight Simulator update will focus on the UK.
Something many players of the popular flight sim will be thrilled about considering cities like London, for instance, have been missing so many important points of interest on their maps it is sometimes difficult to tell which city it is at all.
After all, when Buckingham Palace has been swapped out for a block of flats, there is something not quite right there.
Asobo announced the upcoming UK-focused update on Wednesday during a livestream on Twitch that concentrated on the just-released U.S. update.
According to the developer, the Microsoft Flight Simulator UK-focused update, which will be the game's third since release, will feature between 50-60 new points of interest and a slew of new procedural buildings.
That means new landmarks for England, Ireland, Scotland and Wales will be added in the World Update early next year.
It will also include improvements to several existing British airports.
The UK-focused World Update for the game will be released on January 26th, 2021. (continue reading about the update below…)
Microsoft Flight Simulator Vienna Airport and Miami Airport add-ons look damned authentic
Xbox One and Xbox Series X/S versions of Microsoft Flight Simulator are also planned for release in 2021.
VR support should be arriving for the PC version in late December as well, which will allow players even more freedom to fly around the world via a headset.
To get an idea about just how nice the Microsoft Flight Simulator UK-focused update is likely to be, watch the detailed video put together by YouTuber ObsidianAnt below.
He compared the USA before the last update and then after, looking at landmarks like the Washington Monument, Niagara Falls and the White House.
When you see how utterly pathetic they all looked before the new update, you will quickly be able to see what a huge improvement a city like London will probably get during the next one.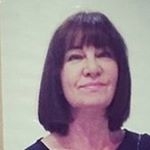 Latest posts by Michelle Topham
(see all)