The long-awaited Ni No Kuni 2: Revenant Kingdom had a new trailer release today. A trailer that may show that combat in the upcoming game might not be as bad as it was in the original.
Not surprising if this turns out to be the case, of course, especially as developer Level-5 got a heckuva lot of grief when the first game was released as combat was klunky and chaotic, and gamers were irritated.
The sequel to the PS3 and Nintendo DS RPG game did sell more than a million copies, though, so the combat problems certainly didn't kill the success of the game.
If the new trailer is anything to go by, though, it looks like Level-5 may have paid attention regardless, because the short combat sections shown do make the game look quite a bit smoother.
And hopefully, along with that, there will be a lot less meaningless grinding to engage in as well.
For me, though, the big news about the upcoming game is that, unlike the original, Ni No Kuni 2: Revenant World will also be releasing on PC when the game comes out. And that news is massively appreciated. By me, anyway.
As Level-5's chief executive, Akihiro Hino, told Gamespot recently "Having a PC version means the game is more accessible for everyone overseas. As a fan of Western RPGs, I think our games need to be offering a similarly great experience, utilizing things like an open world, and a stress-free battle systems. It should feel familiar for all gamers."
I'll say.
As for the rest of the Ni No Kuni 2: Revenant Kingdom video, it shows a stunningly beautiful world, a new adversary called a Thogg, and game dynamics that look stellar.
Ni no Kuni 2: Revenant Kingdom is due out for both PlayStation 4 and PC sometime in 2017.  A release date of December 31st is currently showing, but expect that to change nearer to the time. You can currently pre-order the game on most major gaming sites though.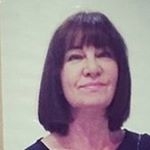 Latest posts by Michelle Topham
(see all)