Ni no Kuni II: Revenant Kingdom is getting its first DLC pack since its launch in March and, even better than that, it's free.
The expansion pack will be available to download on August 9th, and is what publisher Bandai Namco calls an "Adventure Pack" that is meant for those players that are more experienced at the game.
It will include two new bosses, new costumes, more loot and will also add new floors to the Faraway Forest Cave. Several new quests will also open up once the two bosses have been defeated, so this looks like it is going to add quite a fair bit of new content to the already massive game.
That's not all Ni no Kuni II: Revenant Kingdom will be getting in the coming months either, as the expansion pack is just one of a few DLCs to be released for the popular action role-playing game.
Another DLC will be releasing in the fall, followed by a third in spring 2019. Both of these will be paid DLCs, which you can buy individually or will be included for those who are season pass holders.
The first expansion pack will center around a new dungeon, and the second will have a significant story expansion to the game's main quest.
You can currently pick up Ni no Kuni II: Revenant Kingdom on both PS4 and PC if you haven't already.
And, if you still have no idea what this game is or what it's about, the Ni no Kuni II: Revenant Kingdom: Before You Buy video below is a great source of information.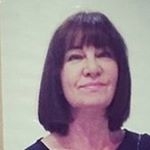 Latest posts by Michelle Topham
(see all)