The opioid drug crisis in the United States, and the greed of many of those involved in it, is an enormous health story that, in recent months, has only been overshadowed by the government of Donald Trump's response to Covid-19.
Now, a new indie thriller called Crisis is set to bring the public focus back to the opioid tragedy, as it tells three interwoven stories about the people caught up in it.
The first deals with a drug trafficker involved in a massive Fentanyl smuggling operation.
The second has an architect who herself was an oxycodone addict now trying to find out the truth about her son's disappearance, while the third features a scientist appalled to learn the truth about a supposedly non-addictive painkiller being brought to market by his employer, a big Pharma company.
The film's super cast includes Gary Oldman, Evangeline Lilly, Armie Hammer, Greg Kinnear, Michelle Rodriguez, Lily-Rose Depp, Luke Evans, Veronica Ferres, Duke Nicholson and Martin Donovan.
Principal photography for the film kicked off in February, 2019 in Montreal and Detroit.
Crisis was written, directed and produced by Nicholas Jarecki (director of the Richard Gere film Arbitrage) and, yes, it not only looks amazing, but it also keeps in the spotfligh a public health crisis in the United States that, even today, is most definitely not over.
Nicholas Jarecki's Crisis is due for a nationwide release on February 26th in the U.S., followed by on video-on-demand on March 5th. Advance reviews of the film have been extremely positive.
Watch the official Crisis trailer below and you'll get a sense as to why.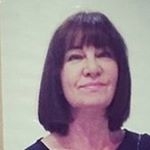 Latest posts by Michelle Topham
(see all)