American singer Nick Jonas has really become interesting in the last few months. He's admitted he lost his virginity, after years of saying he was 'saving it for marriage', and now Jonas says his gay fans are a priority, and that he has been actively courting them. Like I said, interesting.
In an interview with Rolling Stone, Jonas says he wouldn't necessarily call himself a "gay icon", (what is this sudden abhorrence some singers have with not being called an 'icon'? Conchita Wurst hates the word too).
He went on to say:
"But my goal in the last year was to expand and grow as a person and an artist, and embracing my gay fans was a priority. Some of my gay friends have thanked me for that, and that's a really good feeling."
Meanwhile, gay fans of Nick Jonas not only love him as a singer, they are also enamoured of him playing gay rookie fighter Nate in DirecTV's Kingdom. A performance he's already receiving high praise from critics for.
All I can say is it's nice to have a young male singer out trying to make a name for himself as a solo artist, and who is as thrilled to have hordes of gay fans as he is straight ones.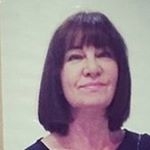 Latest posts by Michelle Topham
(see all)