Looks like Nicolas Cage's centuries' old secret is finally out. He's a vampire. Or at least someone who never dies. That is according to an old photograph that's surfaced on EBay (see above).
The photograph was said to have been taken in 1864 at Johnson's Island prison camp in Ohio where the man in the photograph was a confederate soldier who was being held there.
In the EBay listing,  the seller says he's absolutely convinced Nicolas Cage is a vampire and just reinvents himself every 150 years or so to prevent people from getting suspicious.
The listing, put up by a man named Jack Mord (Mord "Death", get it???)  with an asking price of $1,000,000 was  then taken down once news of its existence started hitting the news media.
Interestingly, if you put the left half of the modern day Nicolas Cage together with the right half of the old 'Nicolas Cage', they fit so perfectly it's definitely the same man. And, look carefully at the eyebrows on both pictures. Absolutely identical, even to the way they're  artificially'shaped'. (We cut the photos in half, joined them together and then used the 'sepia' function to make both black and white).
At Leo Sigh, we definitely believe in vampires, people who never die, and the mystical unexplained but, in this instance, my guess is the Nicolas Cage is a vampire photo is nothing more than a very clever fake photograph and Mr. 'Jack Mord' could very well be up on trial for being a con man.
Fun to look at though. What do you think?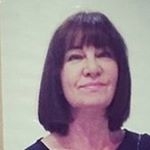 Latest posts by Michelle Topham
(see all)