I've just watched one of the funniest celebrity videos I've ever seen. Nicole Kidman on The Tonight Show with Jimmy Fallon talking about the last time she met him — 10 years ago, when she liked him (yes, 'liked' him), and went to his apartment to get to know him more.
According to Kidman, though, Jimmy Fallon didn't seem to be remotely interested in her, put in a video game instead of talking to her and so, finally, she got the message and she left. She hasn't seen him since.
As for Fallon, he had no idea Nicole Kidman actually liked him and wanted to date him. Until now. His reaction is priceless.
Watch Nicole Kidman telling Jimmy Fallon she used to like him in the video below. Screamingly funny. And it proves, celebrities have just as many problems with relationships as the rest of us do.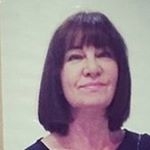 Latest posts by Michelle Topham
(see all)