It always makes me smile when a celebrity does things that just about any one of us would do while visiting another country — grabbing bars of chocolate at a roadside service station, on a road trip in the UK, for instance.
Yep, that's exactly what American singer Nicole Scherzinger just did during her latest concert tour in the UK. Stopped at a British service station on her way back from rocking in concert in Newcastle on Saturday night and, while there bought some "English candy bars", as she cutely calls them, and then……tweeted about them.
Weirdly, too, out of the five bars of chocolate she bought, as a die-hard British chocolate fan (well, I'm an English girl through and through, can't help it), I have to say four out of the five of those bars I would have bought too. (Milky Bar, not so much. It's not chocolate. Just 'white chocolate' ie: sugar. But, heck, she's American, she's not supposed to know that).
Check out the bars of English chocolate Nicole Scherzinger bought below and, of course, that sexy photo from Birmingham Nicole also uploaded while she was at it.
Although, I have to say, too many more of those chocolate bars, and she won't be looking that stunning for long.
Then again, Nicole not only seems to love chocolate, she was also Instagramming about Krispy Kreme doughnuts and Papa John's pizza on her way up to her concert in Newcastle as well. So maybe she's one of those lucky women that gets to eat whatever she wants and still look amazing.
Damn.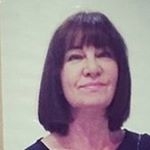 Latest posts by Michelle Topham
(see all)