Nicole Scherzinger has a new video out for her single 'Run', and it's touching, beautifully sung, and heartbreaking. It's a song many women may just be sharing with the new woman in their ex's life as well. After all, many of us have been in relationships where we know the person who hurt us will do just the same to the next one he meets. Let's face it, few people change.
Advertising
As for Nicole Scherzinger's video for 'Run', it's beautiful.
Filmed in a mansion, with Nicole roaming the halls screaming out her 'advice for the next one', it's a heart-wrenching representation of the way many women feel when they realize the person they were in love with never had any potential but to break their heart.
Darling, I know that you're just like me
You give your love up way too fast
But what is gone, it's gone forever
And there's no coming back from that
He's got this perfect way about him
He'll make you think that you come first,
But you'll get lost in the challenge
You're trying not to get hurt
Here's advice for the next one
Run, run, run
'Run' is the latest single from Nicole Scherzinger's upcoming second album — 'Big Fat Lie' — available at iTunes here.
Advertising
Meanwhile, watch Nicole singing 'Run' below. Gorgeous, isn't it?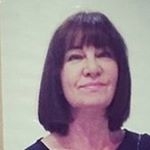 Latest posts by Michelle Topham
(see all)