.@Nigella_Lawson this is Vienna calling. Welcome to @Eurovision pic.twitter.com/yUKJCaXRVw

— BBC Eurovision (@bbceurovision) May 18, 2015
The BBC has just confirmed celebrity chef Nigella Lawson is the spokesperson for the UK at Eurovision 2015 on Saturday, May 23rd, which means she will be the one reading out the British votes.
She will, also, of course, be setting legions of British, and European men, aquiver with her sexy pout and bedroom eyes.
And, honestly, even if there are some bitchy people complaining on social media and asking why she has the job (honestly, people, it's a 2-minute job),  I can't think of a better person than Nigella Lawson as she's a Eurovision fan, she's beautiful, she adores Conchita Wurst, she's sexy, she's flirty and she has a lovely personality.
Advertising
Besides…isn't it about time we had a woman doing the job anyway?
In the last few years, of course, Radio 1 DJ Scott Mills read out the votes, and he was nice enough.
But with Austria deciding to choose four women to host their Eurovision Song Contest, I think it's about time the UK got on the Let Women Have The Same Opportunities As Men bandwagon, and chose a woman for the job. It's only fair.
As for Nigella Lawson, herself, she confirmed she was the one chosen to read the Eurovision votes on her Twitter account in response to a fan who asked, when she said:  
Yes, it's true. Oui, c'est vrai. Ja, das ist wahr. https://t.co/X6dVnik2JG

— Nigella Lawson (@Nigella_Lawson) May 18, 2015
Awesome news, I say.
Advertising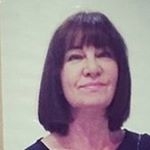 Latest posts by Michelle Topham
(see all)