Nightmares from the Deep: The Siren's Call review – even better than original
I loved Nightmares from the Deep: The Cursed Heart, so when I saw a sequel had been released, you can guarantee I pounced on it. Nightmares from the Deep: The Siren's Call Collector's Edition didn't disappoint either. In fact, it's not only as good as the original game — I honestly think it's even better.
The storyline in Nightmares from the Deep: The Siren's Call
Sarah Black loves her job. She's the curator of the Caribbean Naval Museum, a dark and creepy museum much of the time, that specializes in artifacts of naval and ocean origin.
One night, Sarah hears a knock on her door and, when she opens it, is given a package by a strange fisherman. Upon opening the package, she barely has time to see a golden octopus emerging from the package before there's a crash, her door bursts open and in run some strange men. The golden octopus is stolen, Sarah gets knocked to the floor and, thus, our adventure begins.
Gameplay in Nightmares from the Deep: The Siren's Call
This isn't just a casual adventure game or a hidden object game. Instead it's a wonderful mix of both, but with so much gameplay and extras, it's easily one of the best casual games I've ever played. And I've played hundreds.
The objects you must find are scattered around the game and, once picked up, will be added to your inventory for later use. Puzzles block the path, which will require your puzzle-solving skills to be finely honed in some areas, if you're going to be able to continue on. Puzzles and mini-games are incredibly fun, though, with quite a few types you don't see often.
With many of the puzzles as well, once you've completed them an interactive scene pops up, moving the story forward and giving you something else to think about. They're beautiful too.
There are traditional hidden object scenes, although the game isn't crammed with them (which was fine by me) but instead of searching for items by name, you're just given an outline of each item and you have to find something that may possibly be it. The first couple took me a few minutes to be able to get into the swing of things but, once I did, I loved this.
What's even cooler, though, is if you get bored with the hidden object scenes, in many of them you can choose to play Majong to complete them instead.
Lots of action
One thing you'll notice about The Siren's Call is, rather than the usual casual adventure game where you're often wandering around a somewhat empty world, in this game there's more adventure than you could shake a stick at (although you might want to try sometimes, as some of those villains (Mayor Murray) are scary!).
In fact, the whole game is fast-paced, action-packed, with loads of characters and is more than just a bit of an adrenaline pump if the truth be known.
Nightmares from the Deep: The Siren's Call Collector's Edition extras
Of course, this being a Collector's Edition of the game, there are tons of extras as well.
You'll find a new stand-alone adventure chapter, the soundtrack to the game, which is one of the best I've heard in a while, wallpapers and artwork, all the mini games to play again, an excellent interactive game guide, replayable hidden object scenes, octopi, morphing parrots and seahorses to find, and 30 achievements to get.
In fact, few Collector's Edition collectors will be disappointed with this CE. It really is wonderful.
Lastly, you can currently buy Nightmares from the Deep: The Siren's Call as an exclusive game from Big Fish Games. And weirdly, even though I only said yesterday I doubted I could find a game better than Nearwood (the perfect game), I've found once just as good in this one. Honestly.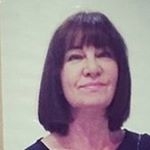 Latest posts by Michelle Topham
(see all)