I spent a traumatic hour earlier on this afternoon furious that San Marino has completely ruined Serhat's beautiful, unique and cool Eurovision 2016 song 'I Didn't Know' by changing it to the most dire 1970s-style disco version you have ever heard. So terrible is it that it has now gone from my top Five at ESC 2016 to the absolute bottom of my list.
So, it was with trepidation that I clicked on the preview video for Croatia's Eurovision 2016 song just released this week, as I really couldn't handle another bad ESC song. Not in my present mood.
And then…. I heard the beautiful voice of Nina Kraljić with her song 'Lighthouse', a song that definitely has a Cranberries feel to it, is radio-friendly, uplifting, melodically beautiful and so catchy I've been humming it for an hour.
Throw in the gorgeous pipes, and Nina Kraljić's 'Lighthouse' immediately hit my Top 5.
'Lighthouse' was written by the Austrian team of Andreas Grass and Nikola Paryla, and it's looking to me very likely it will be Croatia's easy entry into the Eurovision 2016 final. Something Croatia very much wants after failing to leave the semis for the four successive years from 2010-2013. (The country then decided not to enter ESC in either 2014 or 2015).
But now they're back, and this one has 'a song the Eurovision audience will love' written all over it.
Listen to it in the pretty preview video below. A video made up of over 10,000 stunning slow motion and time lapse photographs shot on the island of Hvar over a two year period.
The official video for 'Lighthouse' will be released in April.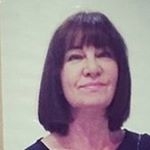 Latest posts by Michelle Topham
(see all)