I honestly have to say, with about a third of the songs currently picked, I'm not a huge fan of any of the songs chosen for the Eurovision Song Contest 2015 so far, which is weird as, last year, I liked all but two. But, there is one song and one performer I absolutely love – Nina Sublatti and her song 'Warrior'. It's the official Eurovision entry for Georgia and, so far, it's my pick to at least get into the Top 3.
Nina Sublatti wrote 'Warrior' herself, and the song is fabulous. Up-tempo with a catchy melody and cool lyrics, and a kickass pro-strong woman message.
As for Sublatti, she's just gorgeous. Long black hair, tattoos, edgy, obviously comfortable in her own skin, and completely unique.
So yes. I love, love, love Nina Sublatti's 'Warrior'. In fact, it's the best entry for Eurovision Georgia has had for a few years. I'll be very surprised if it doesn't do well.
Watch it below. She's kick ass. Right?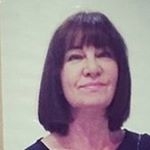 Latest posts by Michelle Topham
(see all)