Have you been massively interested in the upcoming Bandai Namco Nintendo Switch RPG base-building game Ninja Box, but have been disappointed to hear it will only be available in Japan? Do you love anime?
If so, today is your lucky day as Bandai Namco has just announced they are working on a web anime series based on the game, which will premiere on August 8th.
That means, even if you can't play the game (yet!), you can still learn a lot about it, and its characters, just from the Ninja Box anime series.
The anime will be available to watch on the Ninja Box website, but will also be released on YouTube, Bandai Channel and the Coro Coro channel.
One episode a week will be released, with each new one on airing on Thursdays at 4pm Japanese Standard Time. No word yet, though, on how many episodes are in development.
Of course, the web series will only be in Japanese for the present but, if you are learning Japanese, already speak it or just want to pick up some words, the Ninja Box anime series could be fun.
Key staff for the Ninja Box anime series
Chief Director: Takayuki Inagaki
Director: Jun Takahashi
Series Composition: Takahiro Nagano
Character Design: Hiromi Matsushita and Aika Kawasaki
Storyline of the Ninja Box anime series
The storyline of the upcoming Ninja Box anime series goes something like this.
A boy name Hiroto wants to build a secret base. He soon meets a 'Nintuber' (A YouTube ninja?) called Tonkachi. The Nintuber carries a high-tech hammer, and has a smartphone on his headband from which he uploads his videos to YouTube.
But Tonkachi is even more special than that, as he knows where the Ninja Box is. So he takes Hiroto to the village of Tatemakuri to try to help him achieve his dream.
Be on the lookout for the new Ninja Box anime series on August 8th on the above mentioned channels. And, if you are in Japan, don't miss the game itself, which will be releasing as a Nintendo Switch exclusive on September 26th.
Related: Have you played the Nintendo Switch game Stranger Things 3 yet?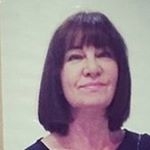 Latest posts by Michelle Topham
(see all)