NIN's Trent Reznor calls Trump "a complete imbecile" says U.S. in middle of "existential crisis"
NIN's Trent Reznor calls Trump "a complete imbecile"
If you know anything about the politics of Nine Inch Nails' founder Trent Reznor, you can pretty much guess what he thinks about the present disgrace of a U.S. president, Donald Trump.
But, not being one to keep his mouth shut when he thinks politicians should be called out for their bad behavior, you don't have to guess anyway as Reznor is talking a lot about what he thinks about Trump nowadays. As well as what he thinks about the country he calls home.
In an interview with Mexican site Warp, Reznor was asked how it feels to be American now that Trump is currently heading up the country.
"I can start by saying that it is a fucking shame that as US citizens we have chosen a complete imbecile. We may be the most demoralized country in the world at the moment. I know that many Americans dislike this situation.
I cannot wait for when he is no longer president. Also, for the first time in my life I feel we're a country with an existential crisis that is asking, now what? Is it just a shame or do we start a war? I think it's dangerous, it's just the terrible reflection of a country that devotes itself to consuming social networks and shitty products."
You've got to admit Reznor definitely has more than one point. Not just in his opinion of Trump, because you'd have to be an imbecile yourself to think that pathetic excuse for a human being deserves one more second in the White House, but also in his opinion of the United States itself.
A country that used to hold so much promise, and now is little more than a bigoted, racist, misogynistic, homophobic consumer-driven society run by mega-corporations and corrupt politicians, and where the vast majority of the population are too apathetic to even care.
As for Nine Inch Nails?
Trent Reznor and fellow NIN member Atticus Ross are are currently doing press gigs to promote their upcoming new studio album Bad Witch, hence the WARPP interview.
That album is due for release on June 22nd, and currently has one single released from it — God Breaks Down The Door — which you can listen to in the NIN video below.
You can also pre-order Bad Witch in a variety of option packs on the NIN website.
Related: Listen to NIN's 'The Day The World Went Away' from TNT series Will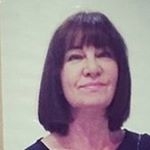 Latest posts by Michelle Topham
(see all)