In news you have heard nothing about until it actually happens, developer Firaxis and publisher 2K Games have just announced Sid Meier's Civilization 6 will release on the Nintendo Switch on November 16th.
A massive piece of news for strategy game fans that also own a Switch.
But the Nintendo Switch version of Civilization 6 is not just going to be a straight port either.
Instead, Civilization 6 for the Switch will get new civilizations, leaders and scenarios. These are the Vikings pack, Poland pack, Australia pack, and the Persia and Macedon pack.
Cooperative and competitive multi-player for up to 4 players will also be included.
The first and critically acclaimed Civilization 6 expansion Rise and Fall is not included in the release, and there is no word yet on when or if it will be available at a later time.
Civilization 6 itself was released for PC in October, 2016 with an iOS version of the game showing up in December of the following year.
In other words, it looks like Firaxis is developing a game for a new platform once every year.
Who knows, maybe one day we'll get an Android version. Now I could go for that.
And, if you haven't played Civilization 6 yet and want to give it a whirl before the Nintendo Switch version hits stores in November, download the free PC demo version from the Civ 6 website now.
You can even start watching Quill18's Tutorial for Complete Beginners in the video below just to get you going.
Best Civilization 6 playthrough — Quill 18's 'Persia' of course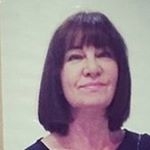 Latest posts by Michelle Topham
(see all)