Nippon TV is acquiring Studio Ghibli
News out of Japan today says Nippon TV is aquiring Studio Ghibli, the iconic animation studio that was founded by renowned directors Hayao Miyazaki and Isao Takahata, producer Toshio Suzuki, and Yasuyoshi Tokuma back in 1985.
Since its founding, the studio has produced such luminary films as Spirited Away, Grave of the Fireflies, Ponyo, Kiki's Delivery Service and the recent Miyazaki film The Boy and the Heron.
The studio will now be a subsidiary of Nippon Television Broadcasting Corporation, with Nippon TV becoming Studio Ghibli's largest shareholder with ownership of 43.3 percent of the voting rights, as well as taking over management of the studio.
Advertising
Personally, I feel sorry for the people still working at Studio Ghibli as, in my experience having worked for several successful companies that were taken over by mega-corporations, as soon as a major corporation takes over an established successful company, things change.
But rarely for the better.
In other words, this is a sad day for Studio Ghibli.
An animation studio that has produced some of the most innovative and most successful anime films in the last half century, and one that could likely have been completely taken over by Hayao Miyazaki's director son Goro Miyazaki.
If the man had been given half a chance to succeed.
Advertising
And if Hayao himself wasn't such a bloody terrible parent.
Meanwhile, according to Japanese media, Studio Ghibli will continue to focus on making films, as well as managing the Ghibli Museum and Ghibli Park.
As part of the Studio Ghibli acquisition, director Hayao Miyazaki will be honorary chairman of the board (ie: with zero power or influence), producer Toshio Suzuki will be chairman of the board, and director Goro Miyazaki will be managing director.
Although who knows what that means for Goro when Nippon TV is calling the ultimate shots.
In other words, I guess we will see what happens once the Studio Ghibli acquisition completes, and when new projects are released but, as it stands at the moment, this is very sad news for the independent Japanese anime industry.
An industry that is already diminishing rapidly when it comes to independent studios versus major conglomerates, and with the acquisition of Studio Ghibli being just another encroachment on those independent values.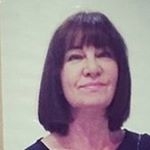 Latest posts by Michelle Topham
(see all)