Niziu's 'Make You Happy' was the group's choice for their first The First Take appearance
The Japanese girl group NiziU made their first appearance on the Sony-owned YouTube channel The First Take this week. The channel where top Japanese artists get a one-time live shot at giving a superb performance.
One shot, meaning if there are mistakes during the performance, well, whoops, we all get to see and hear them.
In the case of the nine-member NiziU, however, there shouldn't be any worries there, as every girl gave a fabulous performance with just about perfect vocals.
Amazing really, when you consider how clear some of those vocals have to be on Niziu's 'Make You Happy', and how difficult the rap sections of the song can be to perform.
NiziU, of course, debuted in 2020, so they have had two years to perfect their vocals and, when you hear them, it is obvious none of that time went to waste.
The nine members of NiziU are Mako, Rio, Maya, Riku, Ayaka, Mayuka, Rima, Miihi, and Nina — all of whom are girls who had to go through an arduous process that initially featured 26 girls, with a selection process that was shown on Japanese TV for two seasons, and included a six-month training program in Korea.
At the end of it, nine girls were chosen for NiziU's debut line-up.
Since then, NiziU has released one full-length album, an EP and almost a dozen singles, with 'NiziU's 'Make You Happy' one of their first.
Watch NiziU's stellar performance of their hit single 'Make You Happy' in The First Take video below, and when you see how perfect they perform, you will also be able to easily see why they are now winning so many music awards.
You can also hear more of their music via Spotify, and on the special edition of their debut album U below.
More: NiziU's official website
RELATED: Watch more one-take The First Take performances on Leo Sigh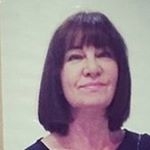 Latest posts by Michelle Topham
(see all)