The second and final series of No Activity airs on the BBC this month
The popular Australian comedy series No Activity has finally received its Season 2 premiere date in the UK. That date is Sunday, September 30th at 10:30pm.
Interestingly, it is not just one episode of the improvised comedy the Brits will be getting either. According to BBC 2, it will be a double bill.
No Activity was originally made for the Aussie streaming service Stan back in 2015. The show follows two detectives on a stake out, where we soon find out what happens when absolutely nothing happens. And yes, it is hilarious.
The comedy series starring Patrick Brammall, Darren Gilshenan, Harriet Dyer, and Genevieve Morris as cops and David Field, Dan Wyllie as the crooks was written by Trent O'Donnell (Review with Myles Barlow).
No Activity Season 2 on BBC 2
No Activity Season 2 will have six episodes, with the show back following Detectives Stokes and Hendy as the raid they prepared for at the end of Season 1 did not go off quite as they had hoped.
In Season 2, Stokes and Hendy are assigned to the case of a kidnapped couple who have just been reported missing from their luxury home.
Sadly, this will be the second and final season of No Activity, as the last episode of the two-season series aired in Australia back in late 2016.
Stan did not commission a third season.
The show was so popular in Australia, though, and the Brits love it so much, a Christmas special is currently being developed by Stan and will air some time over the 2017 Christmas holidays in both Australia and the UK.
Meanwhile, watch the original Australian No Activity Season 2 trailer below.
You can tune in for No Activity Season 2 on BBC 2 on the evening of September 30th to catch the first two episodes.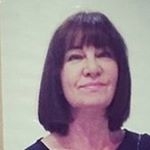 Latest posts by Michelle Topham
(see all)