No Man's Sky is a much better game than at release
It is pretty much common knowledge in the gaming industry indie game No Man's Sky should never have been released when it was. Considering its unfinished state, lackluster gameplay, massive lag and huge amount of bugs that made the game unplayable without experiencing a ridiculous amount of frustration.
So much so, many gamers abandoned the game completely soon after they bought it. Particularly as there was barely any response from developer Hello Games until months after No Man's Sky released.
The British indie developer did finally get its act together, though, and began releasing updates and bug fixes a few months later. To an extent that No Man's Sky is a much better game than at release, with 11 major things that have been changed since the game launched. Things Hello Games has also just uploaded a YouTube video talking about.
Why is Hello Games addressing them now? Because the PC and PlayStation 4 game will be getting a new update — the fourth major update since the game released.
No Man's Sky will also be releasing on Xbox One soon, and the developer obviously doesn't want the game to still have a bad reputation going in.
Plus, Hello Games obviously wants gamers who initially hated the game to give it another try as, let's face it, No Man's Sky today is a far different game than it was in 2016.
So what are these 11 No Man's Sky changes that have made the game much more playable, far more fun and helped expand its cult fan base even more?
They include:
Star systems now having their own economy, conflict levels and wealth.
Stargates now allowing you to travel quickly to other planets, rather than the laborious way you used to have to get there.
New biomes — so there are even more places to build bases, grow things, explore and recruit more aliens.
Three new exocraft types, making planetary navigation easier and faster.
Four game modes, so you can decide on your own in-game experience by choosing to play in Normal, Survival, Permadeath or Creative.
Base building, so you can actually build and run a colony, as well as grow crops and, yep, recruit more aliens.
More missions and a 30-hour story that explores the origins of the universe.
Terrain editing, so you can make that specific world look just how you want it to look.
Crashed freighters, so you can send a salvage vehicle out on repair or salvage operations. Freighters also have more reward items, and can even be purchased to be uses as a base.
Improved enemy AI when it comes to space combat, so battles are now more interesting, more challenging and include more bounties.
In other words, No Man's Sky really is a much better game than it was two years ago and, if you haven't played the game yet due to all the bad press, or have played it and hated it, you really should give today's version a go. You could be pleasantly surprised. I know I was.
As for No Man's Sky on Xbox One, it releases on July 24th. If you pre-order before then you will get an X.O. suit, the Artios-VI multi-tool with plasma upgrade, and 10,000 Units to give you a good start in the game.
If you have the PC or PlayStation version of the game, it will get another new update with even more improvements on the same day. You can buy the PC version on GOG. Just ignore the reviews gamers left there, as No Man's Sky is now a completely different game than it used to be, and well worth a play through.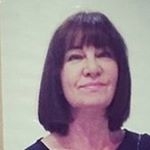 Latest posts by Michelle Topham
(see all)