Noah Cyrus showed up at iHeart Radio for one of their Live Sessions on the Honda Stage recently where she sang an acoustic version of her debut single 'Make Me (Cry)' and her follow up single 'Almost Famous'.
And, even though the poor girl looked incredibly nervous — well, come on, she has not sung live that often, and a full-on music career is still a relatively new thing for her — she can definitely sing.
Not surprisingly really, though, not when you consider big sister is superstar Miley Cyrus and dad is Billy Ray.
Both tracks are from the 17-year-old Noah's upcoming debut album NC-17, which is slated to be released sometime in 2017.
And for me, while Noah Cyrus does look and sound like sister Miley, she has a darker, more tragic air about her that I find quite appealing. Especially when she sings 'Almost Famous'; a song that is full of sadness and regret, and quite touching.
Watch her sing both tracks at iHeart radio below. Because these acoustic versions are really quite lovely.
You can pick up 'Make Me (Cry)' on most major music sites.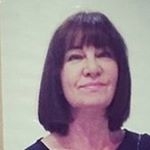 Latest posts by Michelle Topham
(see all)